Basic Info
Name: Hidden Folks (隐藏的家伙 in China)
Platforms and prices:
A game by: Adriaan de Jongh and Sylvain Tegroeg
Contributors: Celine Veltman, Martin Kvale, Aran Koning, Mirthe Venbrux, Bram van Dijk
Major releases:
Feb. 15th, 2017: Release on Steam and App Store.
Jun. 15th, 2017: Factory update.
Dec. 14th, 2017: Snow update and release on Android and Mac App Store.
May 10th, 2018: Controller update.
Oct. 24th, 2018: Beach update.
Oct. 31st, 2018: Release on Nintendo Switch.
Press contact: Adriaan de Jongh, hello@adriaandejongh.com
Description
Search for hidden folks in hand-drawn, interactive, miniature landscapes. Unfurl tent flaps, cut through bushes, slam doors, and poke some crocodiles! A strip of targets shows you what to look for. Tap a target for a hint, and find enough to unlock the next area.
Request a review code
If you are press and would like to try Hidden Folks on the Nintendo Switch, email Adriaan. For all other platforms: Hidden Folks has been out for a long time now and giving out promocodes is an exception. Email me and I'll see what I can do!
Background
When game designer Adriaan de Jongh accidentally stumbled upon product designer and illustrator Sylvain Tegroeg's graduation exposition end of 2014, Adriaan was immediately drawn to the illustrations that served as a background to Sylvain's graduation project. Adriaan jokingly said to Sylvain that they should make a game together. After one casual meeting where Adriaan showed a prototype made of stolen art from Sylvain's website, they decided to dive into the adventure of making Hidden Folks together.
Everything in Hidden Folks is draw by hand, scanned in, placed, layered manually, animated, and scripted. All sounds in the game are mouth-made sounds, made (or rather 'yelled out') by the developers. There are no time limits, no points, just miniature areas with a bunch of folks and objects to be found. Sylvain and Adriaan showed Hidden Folks at various events, taking lessons from each showcase and making completely new version of the game every time. After completely new versions of the game at GDC, PAX East, and Gamescom in 2016, they went into full production to make Hidden Folks v1.0, which was released on Steam and the App Store on February 15th, 2017.
The game initially featured around 15 areas with themes like the camping, the desert, the laboratory, and the suburbs. Adriaan and Sylvain added factory and snow themed areas to the game in 2017, and beach themed areas in 2018, for a total of 25 playable areas. The team has currently put creating new content on pause, but continues to give customer and technical support to the game.
Features
25+ hand-drawn areas
250+ targets to find
1600+ mouth-originated sound effects
400+ unique interactions
3 color modes: normal, sepia, and night mode
Cloud sync on iOS, Android, and Steam
100+ iMessage stickers (iOS only)
8 Steam Trading Cards (Steam only)
22 languages (translated by the community)
Supports mouse and keyboard, controller, and touch input.
Videos
Screenshots
GIFs
Logos
Icons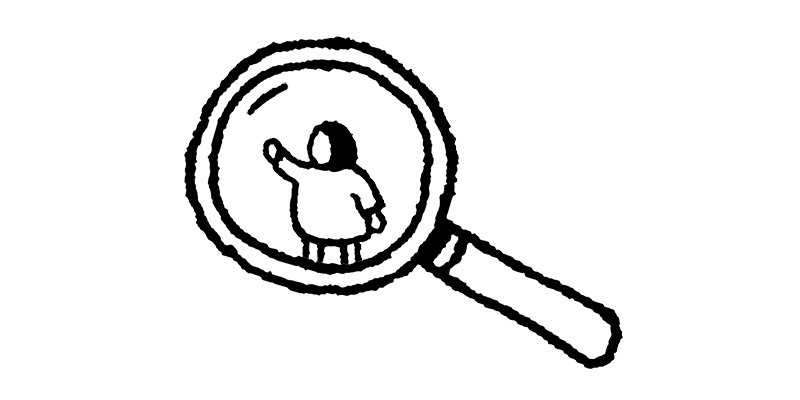 Illustrations
Sylvain & Adriaan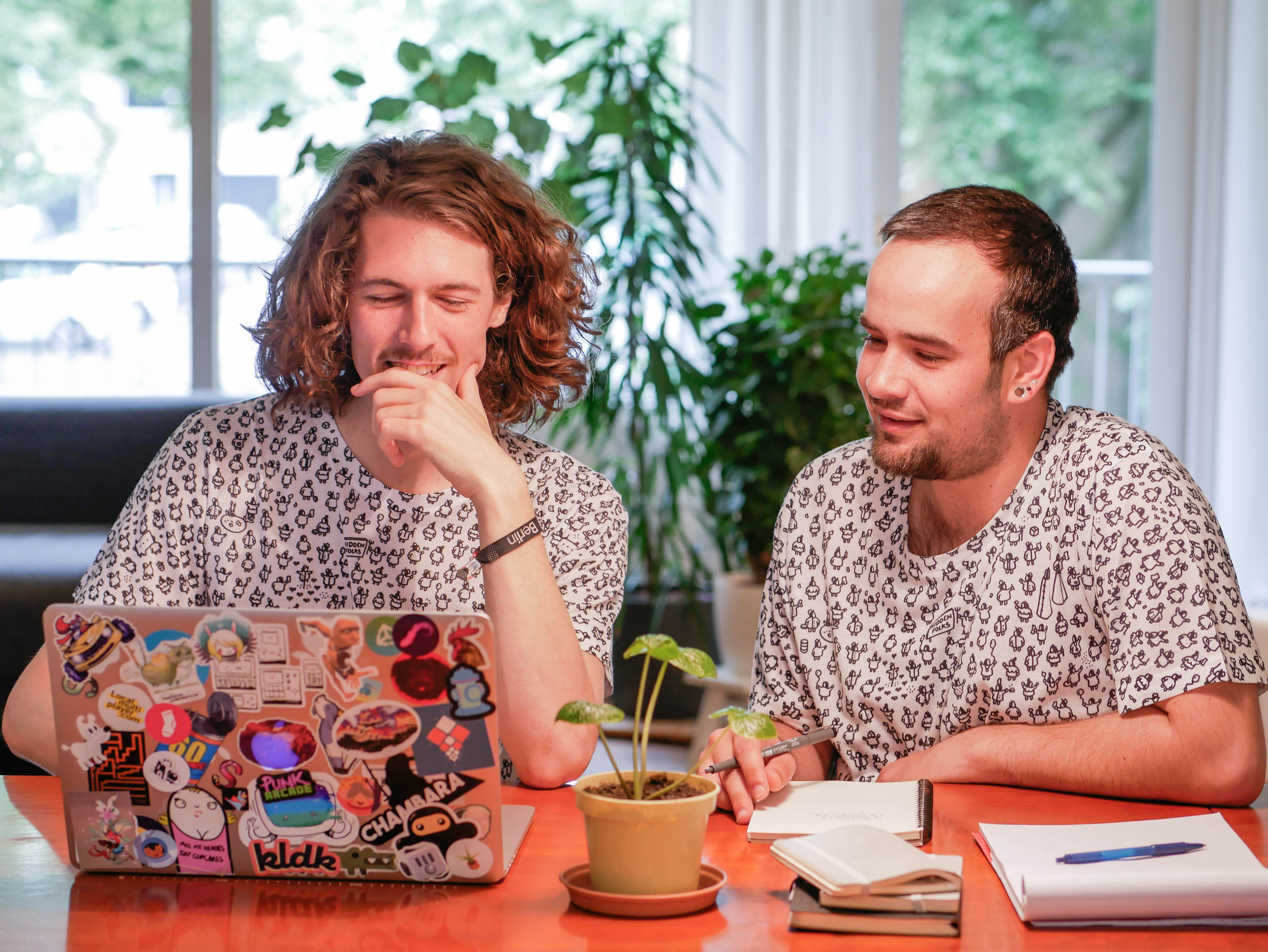 Awards & recognition
App Store: iPad Game Of the Year Winner
BIG Indie Pitch San Francisco: Best Game Winner
Anifilm: Best Game for Kids and Teenagers Winner
IMGA: Jury's Honorable Mention Winner
Game Developer Choice Awards: Best Mobile Game Nominee
The Game Awards: Best Mobile Game Nominee
Google Play: Indie Game Contest Nominee
Golden Kalf: Best Interactive Nominee
Unity Award: Best Mobile Game Nominee
Golden Leeuw: Best Interactive Media Nominee
IGN: Best Mobile Game of 2017 Nominee
PocketGamer: People's Choice Award 2017 Nominee
Gamekings: Best Dutch Game of 2017 Nominee
Golden Joystick: Mobile Game of 2017 Nominee
App Store: Game Of The Day Official Selection
The Verge: Best Games of 2017 Official Selection
Engadget: Best Mobile Games of 2017 Official Selection
Polygon: Best Games of 2017 Official Selection
Unwinnable: Best Games of 2017 Official Selection
Toucharcade: Best iPhone Games of 2017 Official Selection
Inc: Most Innovative Video Games of 2017 Official Selection
Day of the Devs Official Selection
The MIX Official Selection
Indie MEGABOOTH Official Selection
Indie Arena Booth Official Selection
Fantastic Arcade Official Selection
IndieCade Official Selection
Indie Dome Official Selection
VGA Gallery Official Selection
Bitbash Official Selection
INDIGO Official Selection

Press coverage (selection)
"an interactive version of 'Where's Waldo?' with a soothing, intricate aesthetic."
- Jessica Conditt, engadget.com
"a stylish collaboration between an indie dev and a pen-and-ink artist"
- Charlie Hall, polygon.com
"2017's Game Of The Year"
- Nerd³
"the Where's Waldo? game you didn't know you wanted"
- Andrew Webster, theverge.com
"the drawings [...] are works of art on their own, but Hidden Folks really comes alive in motion."
- Darren Nakamura, destructoid.com
"Where's Waldo? finally gets interactive in this video game"
- Kathryn Madden, killscreen.com
"the lovely, deceptively simple monochrome line drawings are bursting with life, teeming with animations, and completely daft."
- John Walker, rockpapershotgun.com
"Hidden Folks is the hidden object game I've been waiting for."
- Jody Macgregor, pcgamer.com
"it's utterly charming. From its use of simple design, its variety of themes, its use of interactive animation, and the use of man-made sound."
- Emily Sowden, pocketgamer.co.uk
"the art is gorgeous, the little touches of animation and sound that have gone into the game provide this exquisite little world for you to poke around in."
- Carter Dotson, toucharcade.com
"absorbing and lightly funny"
- Keith Stuart, theguardian.com